Prof. Bin Yang
Faculty of Arts and Humanities, University of Macau
Research Area: History of Science, Technology and Medicine, Modern Chinese History, Global/World History (Sino-Southeast Asian-Indian triangular Interactions)
Brief introduction of your research experience:
Bin Yang is Professor at the University of Macau. His research interests include Chinese history, frontier and ethnic studies, Sino-Southeast Asian-Indian triangular interactions, world history, and history of science, technology and medicine. His dissertation "Between Winds and Clouds: The Making of Yunnan (Second Century BCE – Twentieth Century CE)" won the 2004 Gutenberg-e Prize of the American Historical Association, and it was published online as well as in print by Columbia University Press. He has published research papers in some internationally prestigious journals such as The China Quarterly, Modern Asian Studies, Journal of World History, Bulletin of the History of Medicine, and Journal of Women's History. He is one of the founding member of the Asian Association of World Historians.
Title of Keynote Speech:
Port Marriage: Sojouners and Their temporary Wives in Pre-colonial Maritime Asia
Abstract:
This article attempts to engender maritime history by conceptualizing an often misunderstood gender norm in maritime Asia, that is, port marriage in which sojourners (mainly sailors and merchants) and indigenous women contracted a temporary relationship. By firstly introducing Ibn Battua's four marriages (and divorces) in the Maldives, followed by Chinese and European records in various parts of maritime Asia, the article argues that port marriage was characterized by free will, contract, loyalty, and mutual benefits, being demanded and meeting the demands of maritime trade and life. Nevertheless, this maritime gender norm was culturally judged by Chinese sojourners such as Wang Dayuan who remained silence on the Maldivian women, thought highly of Siamese women who preferred Chinese men, and despised Timor women who slept with foreign men. Through conceptualizing maritime women and port marriage, the masculinity of Chinese men and the grandness of Chinese civilization were simultaneously built. Being misjudged as debauchery or prostitution, port marriage sheds fresh light on maritime Asia as an area of "Ocean Unbounded" in which women's significance has been usually unattended.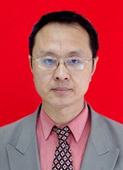 Prof. Shuo Zhao
School of Internatioanl Studies, Communication University of China
Research Area:Applied linguistics, Higher education, Comparative education
Brief:
Dr. Shuo Zhao is professor in Communication University of China (CUC) and guest professor/PhD Superviser in University of Malaya(UM) and Krirk University of Thailand. He received his two Ph.D in Shanghai International Studies University and Northwestern Polytechnical University. He did his Postdoctoral Research both in Fudan University, Shanghai of China and Universitat of Barcelona, Barcelona of Spain. Professor Shuo ever presides over National Social Science Fund in China, China Postdoctoral Science Fund, Humanities and Social Science Fund of Chinese Ministry of Education, National Education Science Program. He publishes 100 papers and articles approximately. He is awarded as International Humanity Scholar by American Common Ground Publishing and CEU of Spain in 2014. In addition he is awarded as Emerging Humanity Scholar by American Common Ground Publishing and Imperial College London in 2017. Recently he is awarded as Emerging Scholar by University of Pennsylvania in 2018 and Universidad Complutense of Spain in 2021.
Speech Title:
Language Education Model in China and Malaysia
Abstract:
ESL&EMI teaching and learning shares unique characteristicsin China and Malaysia.First language education modelis compared between China and Malaysiafrom elementary education to higher education. Next Online language learning model is given in different education context which is based on language learning development in Chinaand Malaysia. Then language teacher education is highlighted in Chinese situation. At last prospect on language education is analyzed and predicted.
Keywords: Language Education; China; Malaysia

Assoc. Prof. Gabriel Antunes de Araujo
University of Macau, SAR China
Research Area: General Linguistics, language documentation and conservation, Generative Linguistics, Brazilian Portuguese, transplanted Portuguese (in Africa, in Asia, and in Brazil), Portuguese-based creole languages, contact languages, phonology, morphology, Brazilian languages, and Sociolinguistics
Brief:
Gabriel Antunes de Araujo is an Associate Professor at the University of Macau (Macau SAR, China) and University of São Paulo (São Paulo, Brazil). His primary research interests are General Linguistics, language documentation and conservation, transplanted Portuguese (in Africa, in Asia, and in Brazil), Portuguese-based creole languages, and language contact.
Title of Keynote Speech:
Current Practices in Arts and Humanities
Abstract:
In this presentation, I will discuss some good practices in PhD supervision and current sources of pressure on faculty from an Arts and Humanities point of view. Thus, I will summarize some threats to our field, such as the 'publish or perish' culture, authorship claims, artificial intelligence, predatory journals, etc. Therefore, this talk will be an opportunity to discuss some threats to our practices and how we supervise our students and even manage our careers.
A. Prof. Runhua Wang
University of Science and Technology Beijing, China
Research Area: Innovation policy and behavior, intellectual property, corporate finance
Brief:
Professor Wang was Empirical IP Fellow at Chicago-Kent between 2018 and 2020, and taught (Academic) Legal Writing, Introduction to IP, and Corporate Finance. Prior to joining Chicago-Kent, she was a short-term invited researcher at the Institute of Intellectual Property in Tokyo, Japan, 2018. From 2016 to 2018, She worked at the University of Illinois College of Law as a Post-Doctoral Research Associate. She was also a Thomas Edison Innovation Fellow (2018–19) sponsored by George Mason University. Professor Wang has published in Minnesota Law Review, Buffalo Law Review, Journal of Small Business Management, Technical Forecasting and Social Change, etc. The primary topics of her publications cover the efficiency of the U.S. IP laws, Chinese tax and IP subsidy policies, and China's guiding case system on innovation.
Speech Title:
AI and IP
Abstract:
Intellectual property ("IP") is a conventional regime to reward innovation and creation. However, artificial intelligence ("AI") is transforming the way we think about the regime to support innovation because the innovation ecology is changing with AI's interaction. Legal uncertainties in IP prevent AI from being broadly applied to human society. Legislators attempt to react to this issue but are struggling with both basic legal questions, such as understanding AI's nature and legal identity, and IP questions in particular. These questions are critical to defining the scope of patentability for AI inventions and the authorship of AI-generated works or AI-assisted works.